"Braces" is an all-encompassing term for a wide range of dental braces and teeth aligning modalities. While regular metal braces are still widely used, clear braces are becoming increasingly popular in orthodontic care, along with removable appliances that can be used for mild cases of misaligned teeth.
Please read about the types of braces we offer at our office and contact us to learn more about which treatment option is right for you.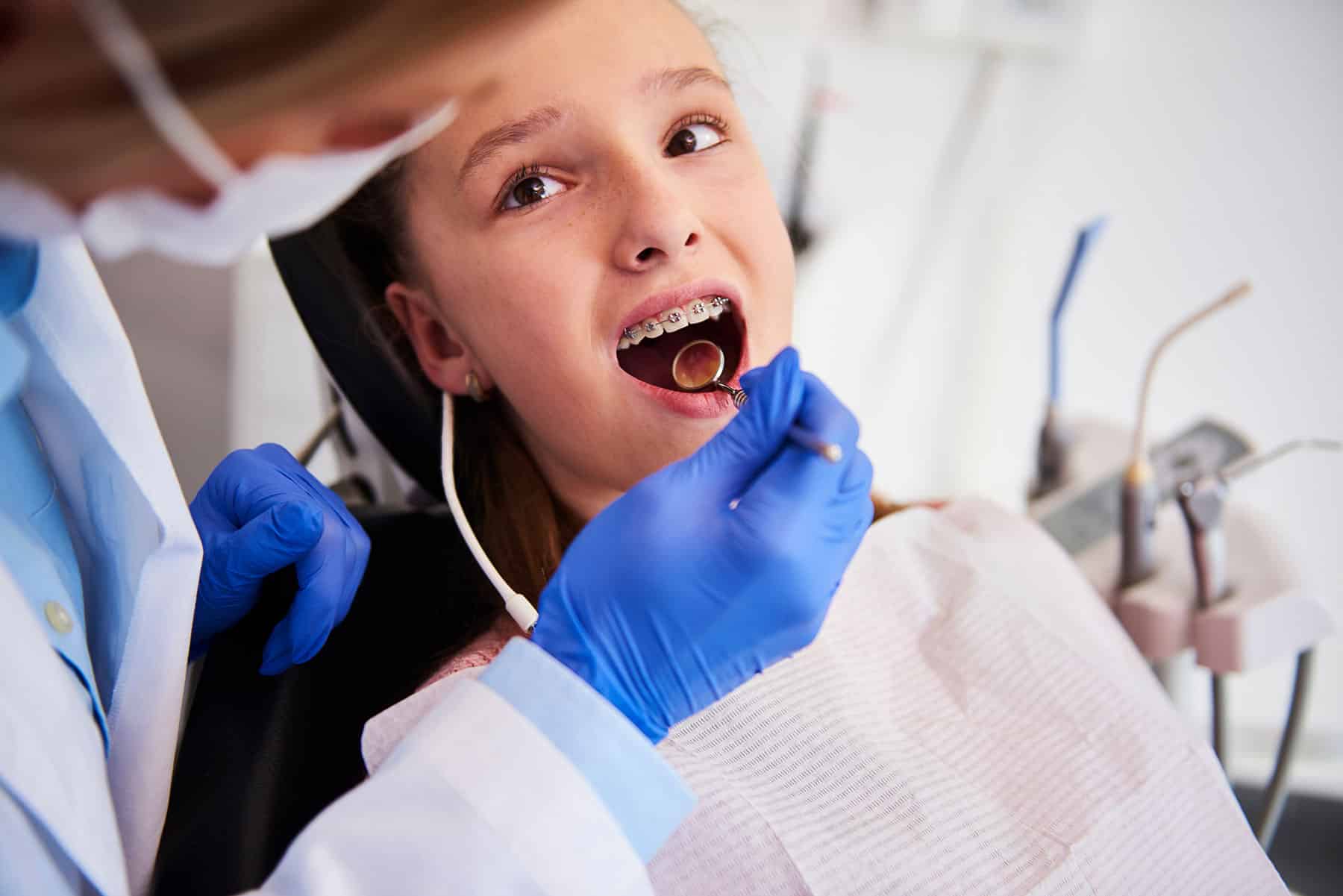 Types of Teeth Braces
Metal Braces are often the type of braces that come to mind when you think of orthodontic care. Today's metal braces are smaller and more comfortable than in the past and are constructed of high-grade metal alloys. With metal braces, you have the option of adding colored elastics (rubber bands) for a more unique and colorful smile.
Ceramic Braces are made of clear materials and are used mainly on teenage and adult patients who don't like the look of metal braces. However, they do require more attention to oral hygiene because they are larger and are more fragile, and the elastic ties can discolor between orthodontic visits.
Invisalign® Clear Braces are a clear appliance that uses a series of invisible, removable, and comfortable aligners. Invisalign aligners are removable so you are not limited in what you can eat and drink during treatment. The aligners are comfortable and have no metal to cause mouth abrasions during treatment and brushing and flossing are less of a hassle. They need to be worn for 22 hours a day to see continued treatment progress.
LightForce® 3D Printed Brackets conform precisely to your teeth, reducing discomfort and improving straightening accuracy as they account for specific tooth anatomy. Braces made from LightForce 3D printed brackets are still adjusted by your orthodontist, but they can shorten treatment time and require fewer office visits.
Invisible or lingual braces are an alternative for patients who don't want to wear braces or when Invisalign is not an option. Placed behind your teeth, no one will know that you are wearing braces unless you tell them. These unique, teeth straightening braces are created using state-of-the-art technology and are 100% customized to the shape of your teeth and dental situation. With lingual braces, you get efficient, effective tooth movement with great aesthetics.
When You Smile, We Smile!
Your Family Orthodontist in Cincinnati, Ohio
FAQs
How do traditional metal braces work?
Metal braces are made of medical-grade stainless steel brackets that are fastened to the surface of your teeth. The brackets are connected by a metal archwire that is then tightened at various intervals to keep the brackets under constant tension. By tightening the archwire, your orthodontist can place pressure on different parts of your teeth. Eventually, the shape of your jaw changes to conform to this pressure, allowing your teeth to move into the correct position in your mouth
What are the advantages of metal braces?
If your smile needs more than aligning, metal braces are a great way to reduce teeth overcrowding over time in small increments. Because they aren't removable, traditional metal braces are always at work and work more efficiently than a removable appliance, reducing the time spent wearing braces.
Am I a good candidate for ceramic braces?
If all your adult teeth have already come in, and you've mostly stopped growing, ceramic braces may be an option for you. Ceramic braces are good for people who want their braces to be less noticeable. Because the brackets and wires can be clear or tooth-colored, it's harder to detect them. This is ideal for people who find themselves self-conscious about wearing braces while talking to others.
What are the advantages of ceramic braces?
In addition to being less noticeable, ceramic braces, like metal braces, can move teeth faster and shorten the time spent wearing them compared to removable aligners. Because ceramic brackets tend to be smaller and more rounded than metal brackets, ceramic braces are less likely to irritate your gums or cause discomfort.
How do lingual braces work?
Like traditional braces, lingual braces use an archwire threaded through brackets bonded to the teeth. However, they are affixed to the back of the teeth instead of the front. Lingual braces are hidden behind your teeth and virtually invisible while still working to correct misalignments in the teeth.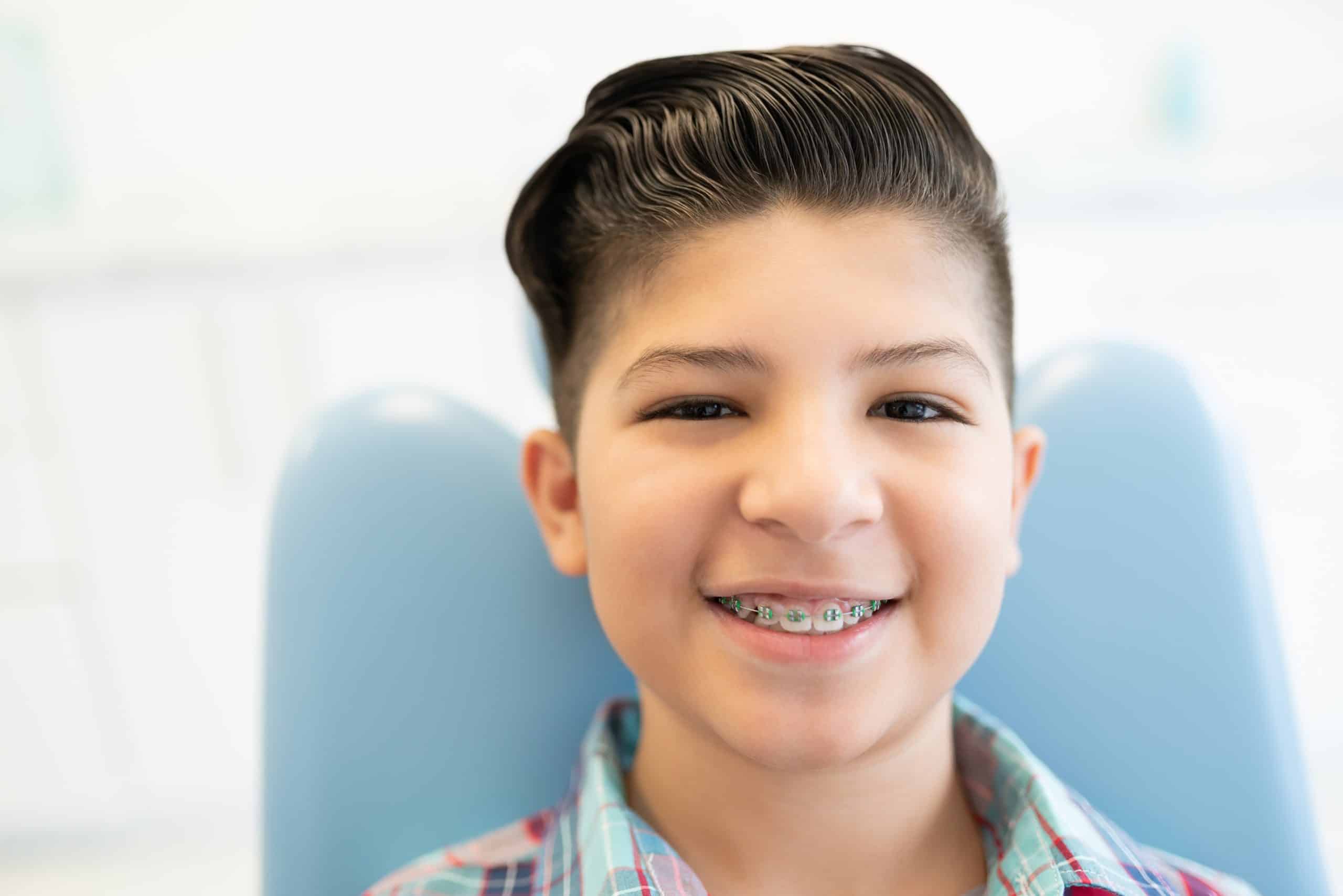 Do lingual braces cost more?
Lingual braces tend to be more expensive than conventional braces because applying them to the back of the teeth is more complicated and complex than applying them to the front, requiring a lingual braces orthodontist. And because lingual braces are custom fitted for each patient, lab costs for fabricating them are higher.
Of course, the cost varies on a case-by-case basis. Since lingual braces tend to be a more aesthetic-based choice of treatment option, insurance may not always cover the full cost of treatment. Contact one of our orthodontic offices, and we can help verify your coverage.