Metal Braces in Cincinnati, Ohio
When it comes to improving an imperfect smile's appearance, function, or health, metal braces are one of the most common and effective orthodontic treatment options available. Braces can help treat various dental concerns quickly and affordably for adolescents and adults. If you're unsatisfied with how your teeth look or are experiencing oral health problems due to crooked teeth, the trusted team at Northeast Orthodontic Specialists can help. Here's what you need to know about metal braces before scheduling your appointment with Dr. Stadiem in Cincinnati.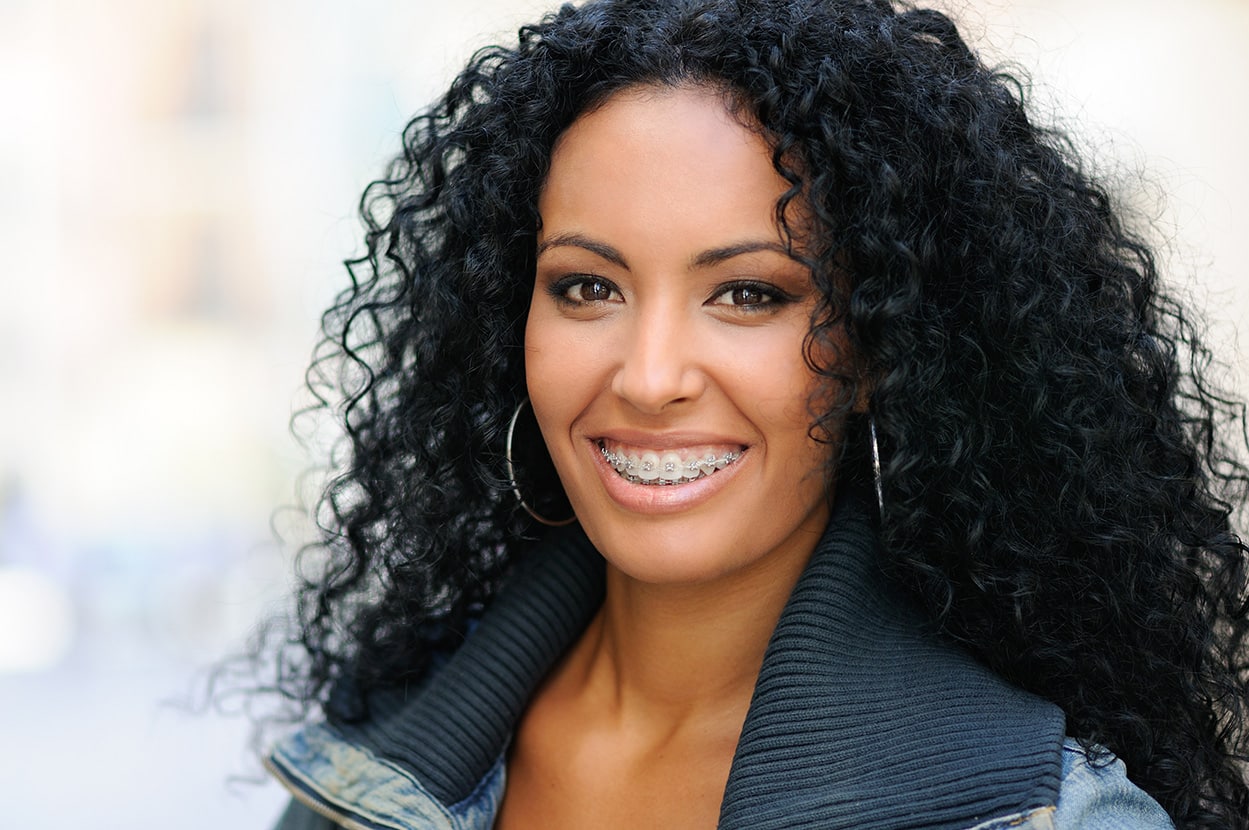 What Are Orthodontic Metal Braces?
Metal braces are comprised of metal brackets that are adhered to the surface of each of your teeth. They're held together with a thin metal wire that runs through the brackets and gently applies pressure, slowly moving them into the desired position over time. Because they're glued to your teeth, they cannot be removed until your treatment process is over (usually between eighteen months and two years, depending on the condition of your teeth).
Metal braces can resolve many oral health problems, including:
Overcrowding

Gapped teeth

Overbite, underbite, or crossbite

Crooked teeth

Uneven teeth

Misaligned jaw
A good bracer candidate is someone who would like to improve the appearance, function, and health of their smile and also practices good oral hygiene habits.
What Are the Benefits of Getting Metal Braces?
Straight teeth don't only look beautiful; they can also make it easier to maintain good oral health for a lifetime. If your uneven, crooked, or overcrowded teeth are negatively impacting your life, metal braces may be able to help. Here are some of the many benefits that metal braces can provide:
Enhancing the natural beauty of your smile

Improving the normal function of your teeth, including chewing 

Boosting self-esteem

Improving overall oral health

Making it easier to clean your teeth properly
Care and Maintenance of Metal Braces
While it's always important to care for your teeth and gums by practicing good oral health habits daily, it's particularly important while undergoing orthodontic treatment. The metal brackets and wires of your braces make it easier for food particles and bacteria to get stuck, which can be a breeding ground for dental problems, including cavities and gum disease. For this reason, you must take the time to keep your teeth clean while wearing braces. Here are some tips to keep your teeth healthy while wearing orthodontic metal braces:
Brush in the morning and at night

Floss and use mouthwash daily

Drink water during and after meals to wash away food debris

Visit the dentist twice a year for routine dental exams and professional cleanings
Along with protecting your teeth, it's important to protect your braces from damage while wearing them. This may require certain lifestyle changes, including avoiding some foods that could cause your braces to break and lead to longer treatment times. Keep these tips in mind to keep your metal braces in tip-top shape:
Avoid foods that are particularly hard, chewy, or sticky, including raw vegetables, dense pieces of bread, and chewy candy

Wear a mouth guard when playing contact sports

Don't chew on hard objects, such as ice, fingernails, and pencils

Use brace wax when needed to prevent your brackets from irritating the inside of your mouth
When You Smile, We Smile!
Your Family Orthodontist in Cincinnati, Ohio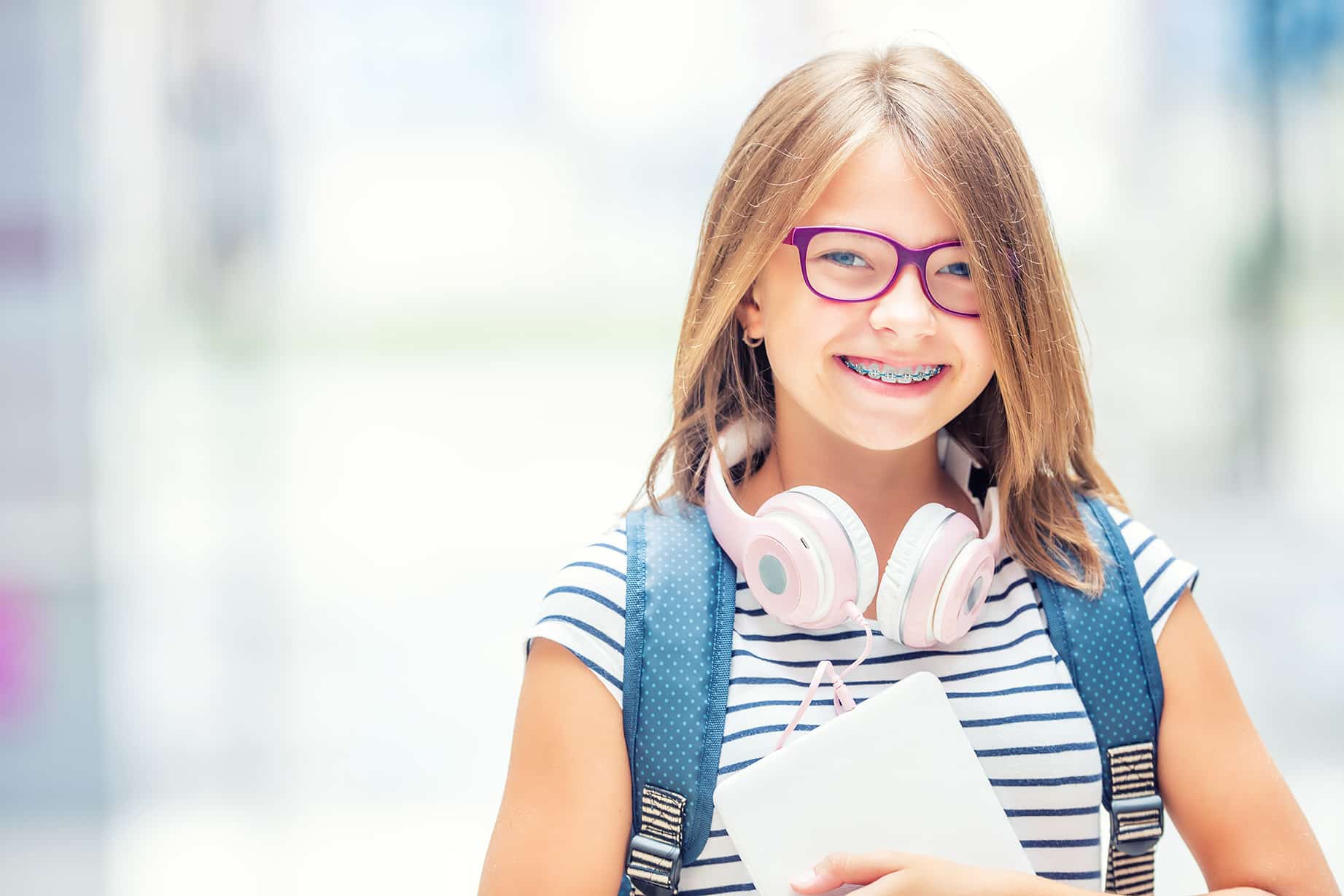 Improve Your Smile with Metal Braces at Northeast Orthodontic Specialists
You deserve to have a healthy, functional, radiant smile. If you're tired of living with imperfect teeth, Dr. Stadiem and his friendly team can help you improve them with metal braces. Contact us today to schedule an appointment to learn more about how metal braces can benefit you and schedule your free consultation.