Invisible or Lingual Braces in Loveland and Blue Ash, Ohio
How your smile looks is just as important as your overall oral health. After all, a straight smile can make it easier to practice good oral hygiene habits and increase your self-esteem in both professional and personal settings. If you'd love to improve the appearance of your crooked, overcrowded, or gapped teeth but don't wait to wear noticeable metal braces, the trusted team at Northeast Orthodontic Specialists can help. Here's what you need to know about invisible and lingual braces before scheduling your consultation in Loveland or Blue Ash, Ohio.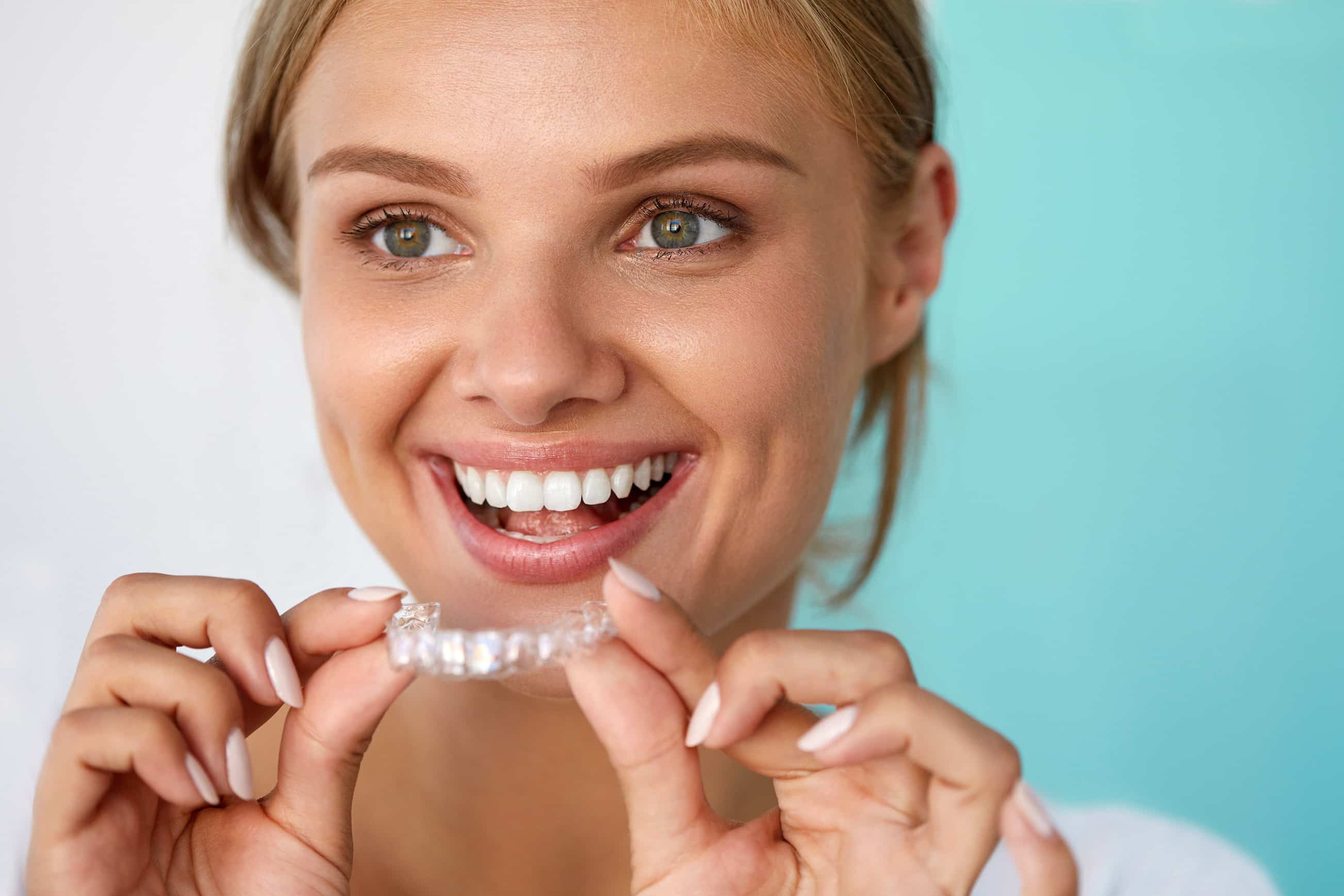 What are invisible braces?
Invisible braces are made from BPA-free, clear plastic aligners that are custom-made to fit perfectly over your teeth. Unlike traditional braces, they're virtually invisible and can be removed to eat, drink, and clean your teeth, so no one will know you're undergoing orthodontic treatment. Invisible braces are a good option for people with healthy teeth and gums who want to achieve a straighter smile and are responsible enough to wear them at least 22 hours a day.
What are lingual braces?
Like invisible braces, no one will know that you're undergoing orthodontic treatment when you're wearing lingual braces. While they're made up of metal brackets and wires like traditional braces, they're placed on the back of your teeth rather than the front, making them nearly invisible. Lingual braces are a great option for someone who wants to enhance the appearance of their smile discreetly but would benefit from braces that can't be removed.
What are the main benefits of invisible and lingual braces?
Wearing clear braces doesn't have to be stressful or embarrassing. If you're on the fence about improving the appearance of your imperfect smile, here are some benefits that invisible or lingual braces can provide:
Hygiene:

Traditional metal braces can make keeping your teeth clean difficult. Because invisible braces are removable, you can brush and floss your teeth as you normally would. Likewise, oral hygiene habits are easier with lingual braces attached to the back of your teeth.

Flexibility:

Making lifestyle changes, such as avoiding certain foods, is one of the hardest parts of wearing traditional braces. While this is also the case with lingual braces,

invisible braces

offer the convenience and flexibility of eating whatever you like since they can be removed.

Improve oral health:

Both invisible and lingual braces can improve your oral and overall health by gradually shifting your teeth into the proper position, making it easier to clean, eat, and speak.

Confidence:

With invisible and lingual braces, you don't have to wait for your braces to come off to feel your best. You'll look forward to showing off your smile as soon as you notice your teeth moving.

Straight teeth:

Invisible and lingual braces are as effective as metal braces at resolving most orthodontic problems.
What are the main restrictions for both?
While invisible and lingual braces offer many benefits, they have certain restrictions. These include:
Lingual:

Because you can't see them, lingual braces can be harder to clean. As with traditional braces, you must avoid foods that could damage them, such as hard or chewy foods. Additionally, they can sometimes be more expensive than traditional braces.

Invisible:

Even though you can eat whatever you want with invisible braces, it's important to clean your teeth well before putting your aligners back on to avoid tooth decay. To see progress with treatment, they must also be worn for 22 hours out of the day.
What types of braces do Northeast Orthodontic Specialists offer?
At Northeast Orthodontic Specialists, we know that no two mouths are the same. That's why we're proud to offer a selection of orthodontic options to meet your unique needs when it's time to improve the health and appearance of your smile. Some of these include:
Invisible or lingual braces
When You Smile, We Smile!
Your Family Orthodontist in Cincinnati, Ohio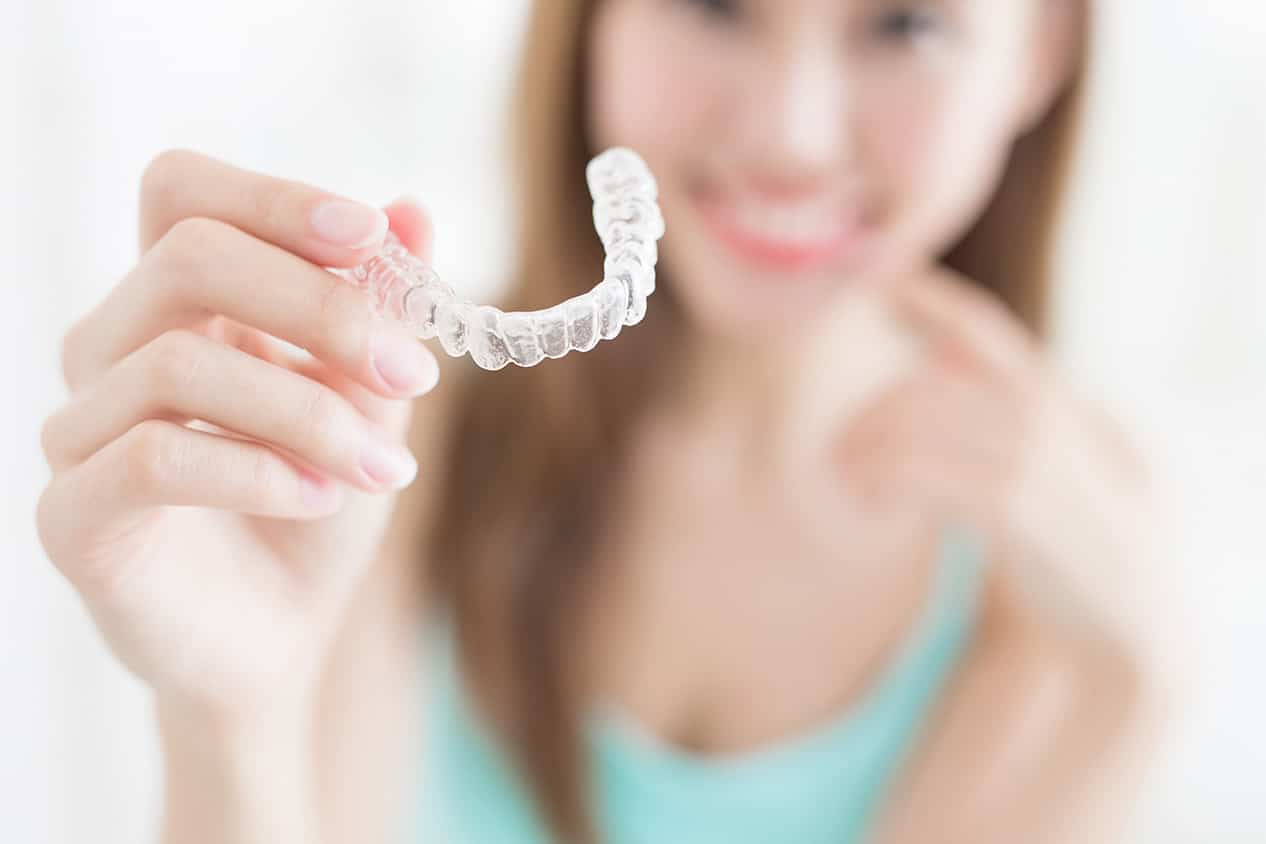 Discreetly Enhance Your Smile with Invisible or Lingual Braces at Northeast Orthodontic Specialists
You don't have to sport a mouthful of metal just to achieve a straighter, healthier smile. With invisible or lingual braces, you can gain the smile you've always wanted discreetly and conveniently. Contact the friendly team at Northeast Orthodontic Specialists today to schedule your initial consultation with Dr. Stadiem!