Orthodontic Care for Adults
Everyone deserves to have a beautiful smile, regardless of their age. While many people may think they're too old to enhance the appearance of their crooked teeth, this simply isn't true. Orthodontic care is often associated with teenagers; however it can help people of all ages improve their teeth' appearance, function, and comfort. At Northeast Orthodontic Specialists, Dr. Stadiem and his friendly team are eager to show you how simple correcting the position of your teeth can be. Before scheduling your appointment, you should know how orthodontic care for adults could benefit you.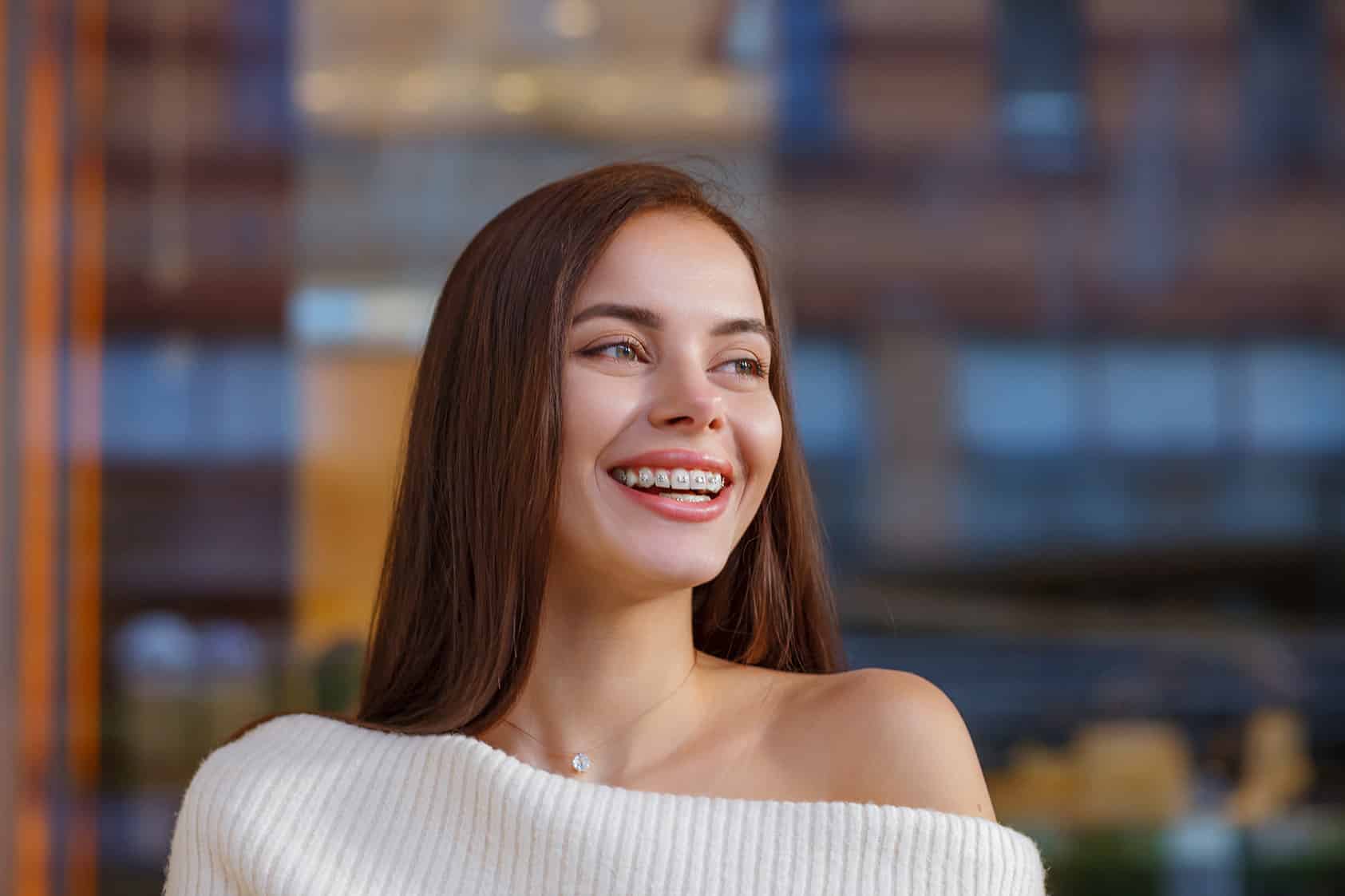 What Are the Benefits of Adult Orthodontic Care?
When most people think of going to the orthodontist, teenagers with a mouthful of metal braces are the first image that comes to mind. Correcting the position of one's teeth is indeed the most convenient during adolescence; however, it's certainly not the only time when orthodontic care can be beneficial. Undergoing orthodontic treatment can also benefit adults.
Some of the ways that orthodontic treatment could benefit adults include:
Enhancing the appearance of their smile

Making it easier to chew and speak

Making it easier to practice good oral hygiene habits

Boosting self-esteem

Improving long-term oral health
Orthodontics has come a long way in recent years. While decades passed, everyone who wanted to correct their crooked teeth was limited by traditional metal braces that were noticeable and required certain lifestyle changes; today, there are many orthodontic treatment options to suit your particular needs. For instance, clear aligners are a convenient option that allows you to remove them when you need to eat or brush your teeth. Better still, they're virtually invisible, so no one will know you're wearing them, and they often require shorter treatment times than metal braces.
What Orthodontic Treatments Are Offered at Northeast Orthodontic Specialists?
At Northeast Orthodontic Specialists, we are proud to provide various modern orthodontic treatment options to ensure your orthodontic experience is as smooth, comfortable, and effective as possible. Some of the services we offer include:
Traditional Metal Braces:

These are made of metal brackets and wires glued to your teeth. The wires are adjusted every six weeks, gradually moving your teeth over time. They're worn 24/7 until your treatment time is complete and are very effective at resolving several dental problems.

Ceramic Braces:

These work in the same way that metal braces do, but their brackets are made of ceramic rather than metal, making them more discreet.

Invisalign:

These clear aligners are made of BPA-free plastic trays that are custom-made to fit your teeth. They're worn at least 22 hours a day and are replaced every 2-3 weeks to discreetly move your teeth into the desired position.

LightForce 3D Printed Braces:

These customized braces use 3D printing to create braces that fit your teeth more precisely, which makes for a shorter treatment time.

Lingual Braces:

These work the same way metal braces do, but the brackets and wires adhere to the back side of your teeth rather than the front.
When You Smile, We Smile!
Your Family Orthodontist in Cincinnati, Ohio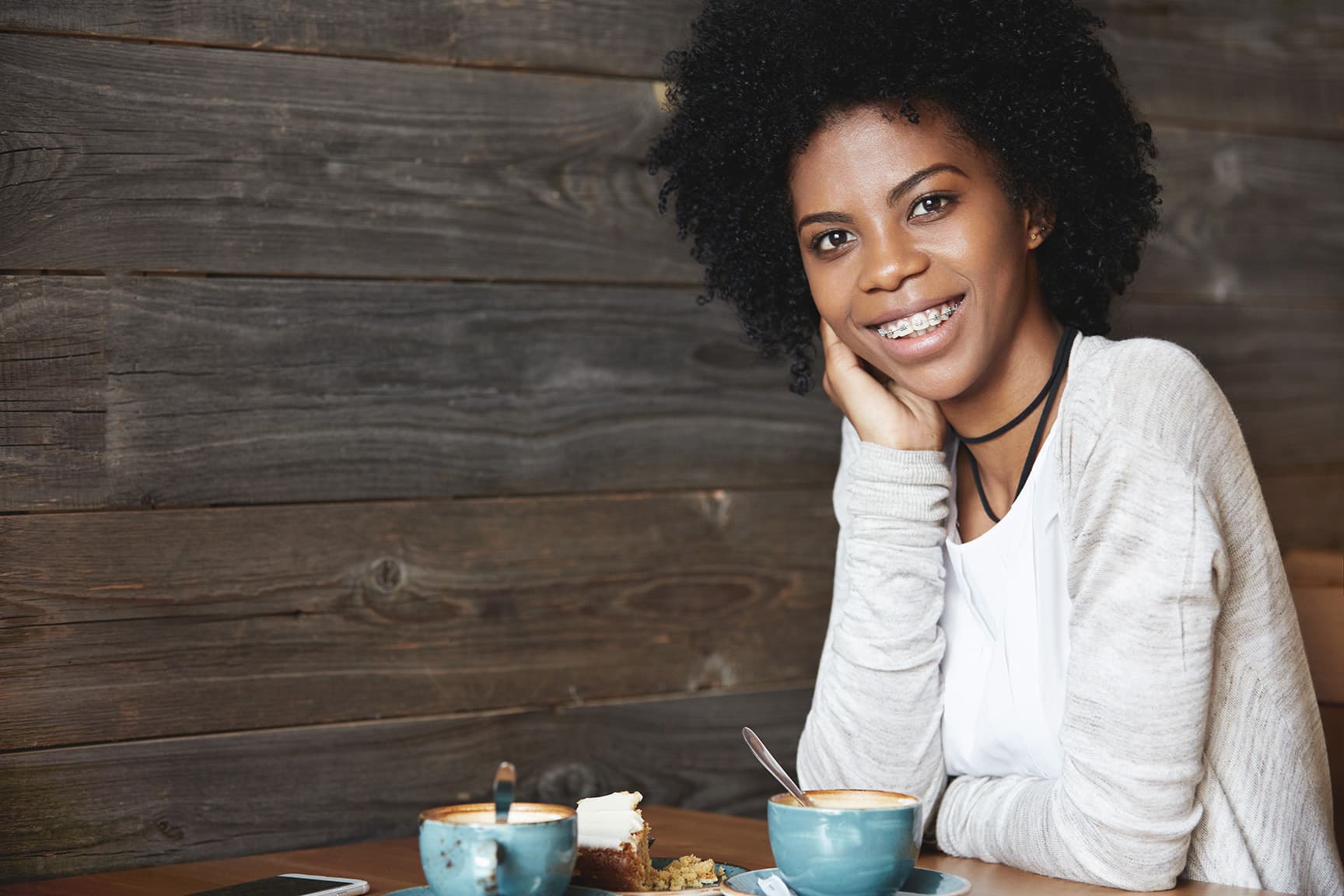 Schedule Your Adult Orthodontic Treatment Consultation Today
You're never too old to achieve the healthy, radiant smile you've always wanted. Orthodontic care for adults in Cincinnati, Ohio, is available at Northeast Orthodontic Specialists; we are proud to offer the best orthodontic care to patients of all ages. Schedule your consultation today to learn more about how orthodontic treatment could improve your appearance, confidence, and oral health!