LightForce 3D-Printed Braces in Blue Ash and Loveland, Ohio
Traditional braces aren't the only orthodontic option when correcting an imperfect smile. 3D-printed braces are quickly becoming more popular and for a good reason. Along with being very effective at resolving common orthodontic concerns, 3D-printed braces offer many benefits compared to other interventions. If you're interested in improving the health, function, and appearance of your smile, the experienced team at Northeast Orthodontic Specialists can help. Here's what you need to know about 3D-printed braces before scheduling your initial consultation.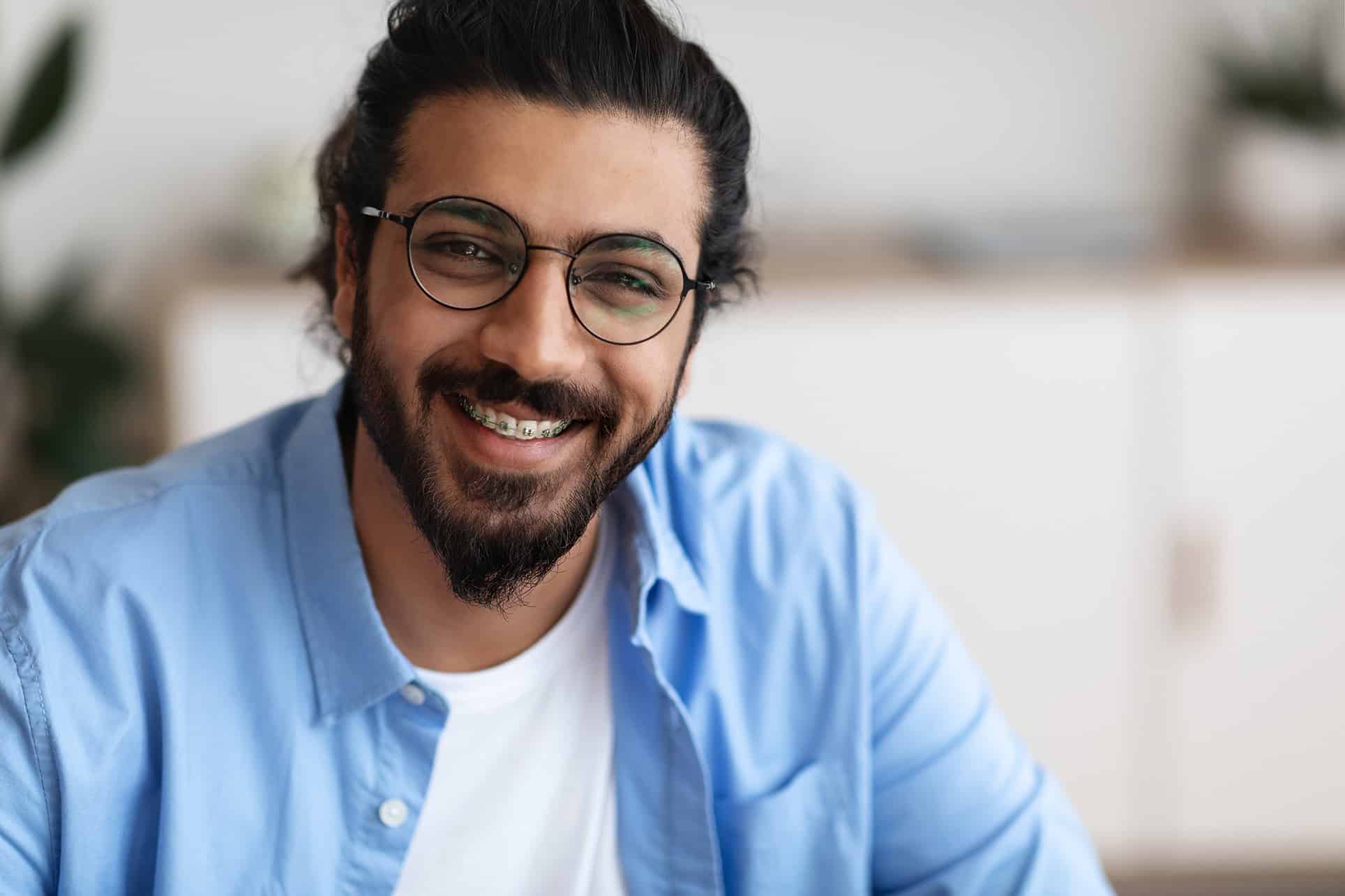 What are LightForce 3D-printed braces?
LightForce 3D printed braces are ceramic polycrystalline alumina brackets that are made from digital images sent to a 3D printer. This special printer can fabricate brackets that fit your teeth perfectly and offer superior results to other braces.
What does the process look like for getting 3D braces printed?
If the orthodontist determines that you're a good candidate for 3D-printed braces, here's what you can expect to take place during the process:
Digital scans of your teeth will be taken to get a precise picture of them. 

These scans will create 3D-printed brackets for each tooth's unique shape and intended movement. These custom brackets fit your teeth with ultimate precision and comfort.

Because 3D-printed brackets are so precise, there is often a shorter waiting time.

Custom brackets decrease the likelihood of emergency appointments due to their customizability. 
What is the difference between personalized printed braces vs. traditional braces?
Traditional braces are made up of metal brackets glued to the surface of a person's teeth and thin metal wires that hold these brackets together. Every six weeks, the wires are tightened, gradually moving your teeth into the desired position. They cannot be removed until your treatment time is complete (usually around two years) and may require making certain lifestyle changes, such as avoiding foods that could break them. While they're a great option for complicated orthodontic problems, they're quite noticeable.
3D-printed braces are entirely customizable, giving you flexibility and control never seen before. While traditional braces use metal or pre-made brackets, LightForce 3D-printed brackets are tailored exclusively to your teeth. These brackets are specific to each patient so that we can map out the best course of treatment based on the particular needs of your unique smile. 3D-printed braces are as effective as traditional braces at treating most orthodontic problems. They are often preferred over metal braces for their convenience and comfort.
What types of dental braces are offered at Northeast Orthodontic Specialists?
At Northeast Orthodontic Specialists, we can help you achieve a straighter, healthier smile with one of our many types of braces. These include:
Metal Braces:

Made from traditional metal brackets and wires

Ceramic Braces:

The same as metal braces but with ceramic brackets that are more discreet

LightForce 3D Printed Braces: Custom-printed brackets that are made from a state-of-the-art 3D printer

Invisible or Lingual Braces: Metal braces that are adhered to the back of your teeth for a more discreet appearance
When You Smile, We Smile!
Your Family Orthodontist in Cincinnati, Ohio
Northeast Orthodontic Specialists: The Best Choice for LightForce 3D-Printed Braces
With 3D-printed braces, enhancing the appearance and health of your crooked smile has never been easier. Contact the trusted Northeast Orthodontic Specialists team today to learn more about how LightForce 3D-printed braces could change your life! We can't wait to show you how convenient, discreet, and comfortable wearing braces can be. Schedule an appointment today!